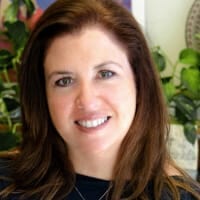 Rachel Bernstein, LMFT, M.S.Ed.
Advisory Board Member
The mother of three children, Rachel is a family therapist who specializes in high-demand groups as well as marriage and family therapy. In the last three decades she has helped hundreds of people to escape from indoctrination. Rachel attended Boston University and USC, and wrote the book Now I Know: Kids Talking to Kids about Divorce. She has consulted to Fox Searchlight, Universal, National Geographic television, CNN, and Hulu. Rachel is on the staff of Freedom of Mind, and a member of both the International Cultic Studies Association, and the National Association for the Education of Young Children.  Among other charitable work, she has raised funds for AIDS research and is a board member for the Solar Cooker Project, an initiative that raises funds to bring solar cookers to refugees in Sudan and Darfur. She also runs support groups for former cult members.
Books by Rachel Bernstein
Posts by Rachel Bernstein