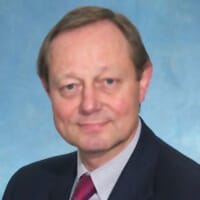 Jim Atack, S.M. Eng
President & Trustee, Open Minds USA
Jim grew up in the UK and studied engineering both there and in the US. He retired from the oil industry to devote his time to renewable projects in eco-housing and high technology battery storage. He is currently the chairman of Positive Homes in the UK, and LeclanchŽ, in Switzerland.
Jim developed a keen interest in exploitative persuasion when members of his family joined a cult, over forty years ago. For two decades, he has sponsored work promoting awareness of the techniques used to gain control of people's behavior without their understanding, knowledge or consent.
In 2015, Jim helped to found the Open Minds Foundation to focus more attention on devastating effects of undue influence.