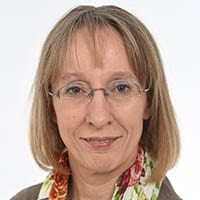 Jessica Terwiel
Advisory Board Member
Jessica Terwiel, MSc.
Jessica Terwiel is a licensed mental health care psychologist. She started her career as a child & youth psychologist with the National Child Protective Services and moved on to work for 20 years as a licensed forensic psychologist. In that capacity she has worked as a therapist with the criminally insane and has written numerous diagnostic reports for criminal court cases, acting as an expert witness. She has extensive training and experience in psychotherapy for individuals, couples and families and she has regularly been (Chief) Supervisor of colleagues in training for their post-masters' therapist degrees.
Jessica has been actively involved in helping the victims in a number of cases where individuals were in danger due to groupthink in high control groups. She has spent a lot of time studying undue influence and the possible ways in which people can protect themselves from undue influence. She is currently working in long-term psychotherapy in an institute for intensive treatments, as well as in a private practice. She is listed with the secular therapy project as a psychologist who guarantees to offer evidence-based treatment across borders. When she has time, she gives lectures for students, social workers, colleagues, lawyers and doctors regarding undue influence and its manifestations in families, peer groups, divorce cases and criminal court cases.
Books by Jessica Terwiel