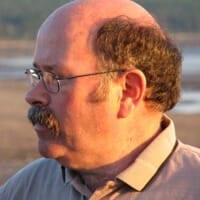 James Beverley, M.Div., M.Th., Ph.D.
Review Board Member
Jim teaches at Tyndale University College and Seminary in Ontario, Canada. He has spent a lifetime specializing in the study of new religions, and did his PhD thesis on the inner teachings of Sun Myung Moon. Author of fifteen books, he has also written frequently for Christianity Today magazine and is a columnist for Faith Today magazine. In 2000 he had a personal interview with His Holiness the Dalai Lama.
Professor Beverley is a member of the American Academy of Religion, the Evangelical Theological Society, and the Canadian Society for the Study of Religion.. His expert opinion has been sought in both criminal and civil trials, including the case of Holocaust denier Malcolm Ross. His testimony in a Toronto criminal case was included in a television documentary. He has been interviewed frequently on various media, including The Washington Post, CNN, The Toronto Star, and CTV.
In 2015, he co-hosted and sponsored the "Getting Clear" conference on Scientology with Jon Atack.