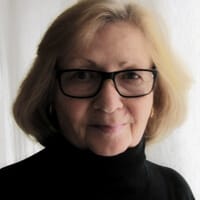 Bonnie Zieman, M.Ed.
Review Board Member
Bonnie was born and raised in the Jehovah's Witnesses' cult. She was a full-time recruiter for that organization and married a JW elder. After having her first child, Bonnie decided to leave the repressive group. She and her immediate family have been ostracized by her family of origin for so doing.
Once out of that education-phobic cult, Bonnie earned a master's degree in education and trained in Gestalt, Psychosynthesis and EMDR therapies. She worked in private practice for over twenty years as a licensed psychotherapist, helping clients come to terms with the existential givens of their lives, and recover from various forms of trauma and abuse.
She has written extensively on the subject of recovery from high-control groups, authoring four books related to healing from undue influence and psychological abuse. Her most recent books are "The Challenge to Heal" and its companion volume, "The Challenge to Heal Workbook & Journal". Bonnie will release a new book in 2017 entitled, "Cracking the Cult Code for Therapists: What Cult Victims Want Their Therapists to Know".
Books by Bonnie Zieman
Posts by Bonnie Zieman