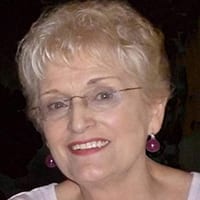 Barbara Anderson
Advisory Board Member
Bar­bara Ander­son was raised a Catholic but converted to the Jehovah's Wit­nesses (JW) religion at thirteen years of age in 1954, remaining a tireless supporter for the next 43 years. She worked at the JW head­quar­ters in Brook­lyn, NY, from June 1982 through December 1992, where dur­ing her last four years she was assigned to the denomination's Writing Department. Her job was to do research for the movement's offi­cial his­tory book (pub­lished in 1993). She also did research and wrote seven articles for Awake! magazine.
At the end of her stay at headquarters, Barbara did exten­sive research on the prevalence of child sex­ual abuse in the reli­gion, which was presented to the Governing Body of JWs in the hopes they would put in place policies to protect Witness children from sexual abuse in the organization.
Returning to her home in Tennessee at the beginning of 1993, Barbara continued to do research for the Writing Department as an official outside researcher until the middle of 1996, and wrote and published a multi-media product for children.
However, as the cover-up of child sexual abuse continued, Barbara could not in good conscience support the religious activities of the JWs, and officially left the religion in early 1998. After attending a local community college for several years, she embarked on a career as a writer. Although her new life was exciting, Barbara could not put aside her knowledge that JWs were using their legal entity, the Watchtower Bible & Tract Society of New York, to cover up appointments of known pedophiles to congregational ministerial positions, where they were able to groom and molest more children. Accordingly, to protect the children of JWs, starting in 2002, Barbara became an outspoken critic of the JWs sexual abuse policies, leading to more than 40 interviews for newspapers, major TV and radio pro­grams in the U.S. and other countries.
From 2002 through 2006, Barbara consulted with a Texas law firm to help them understand the practices and policies of the Watchtower. The firm filed nine lawsuits involving sixteen victims. Finally, in 2007, the Watchtower secretly settled the lawsuits out-of-court for $12.5M. Consequently, during that same year, Barbara produced a CD containing explicit proof of the JWs complicity in furthering the aims of predators by refusing to report accusations of molestation to the authorities. In November of 2007, she was interviewed on national TV discussing the settlement.
In 2009, Barbara visited five countries, talking to officials at the Vatican in Italy; speaking on Vatican radio; meeting with governmental officials in Paris; speaking at an International Cultic Studies Association Conference at the University of Geneva in Switzerland, specifically addressing the subject of institutional child sexual abuse in the JW organization.  Barbara continues to appear in the media, and to provide information and documents to attorneys suing the Watchtower for exercising undue influence over its members to stop them from reporting abuse to the police. Barbara maintains the website www.watchtowerdocuments.org