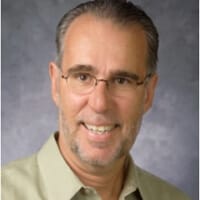 Richard "Dick" Kelly
Secretary, Treasurer & Trustee, Open Minds USA
Richard Kelly is both the Secretary and Treasurer of the Open Minds Foundation. He was born into and grew up as a Jehovah's Witness, serving for two years at Watchtower's NYC headquarters, Bethel, before he left the high-control group. Thirty-four years after he left, his sister was murdered by a coercive and abusive spouse. Richard hopes to encourage personal decision making and critical thinking to prevent the abuse of established societal systems.
Richard is deeply concerned about issues of coercion. He is the managing director of the non-profit Advocates for Awareness of Watchtower Abuses (aawa.co). He is the author of three books: Growing Up in Mama's Club, The Ghosts from Mama's Club and Mariuca and Marilyn: Saying Goodbye to Mama's Club.
He is the retired CEO/Owner of an international manufacturing company where he created a culture of continuous improvement.
Books by Richard "Dick" Kelly
Posts by Richard "Dick" Kelly