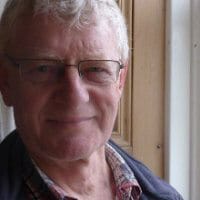 Nick Child, B.Sc., MBChB, MRCPsych, M.Phil.
Review Board Member
Nick Child lives in Edinburgh, Scotland. He retired in 2003 from a career as a Child and Adolescent Mental Health Service NHS psychiatrist in Edinburgh and Lanarkshire. Since then he has worked as a Family Therapist in Edinburgh in the voluntary sector. Raising the profile of UK family therapy in the non-statutory sector coincided, in 2010, with meeting a remarkable client, now colleague. As an alienated parent that client had to mail a textbook to Nick before they met, to help Nick overcome his allergy to parental alienation.
In Nick's subsequent dedicated campaigning to make up for his long-standing prejudiced incompetence, he saw the commonality between all forms of family abuse – in the coercive control of domestic abuse, of child abuse as well as of parental alienation. And then he saw the commonality with all forms of non-family abuse – most famously that found in mind-control cults.
All of this naturally led to Nick finding and teaming up within the Open Minds Foundation. Nick sees so much endless energy wasted by heated debate and vicious conflict within the fields of family abuse … about which kind of victim or perpetrator or form of family abuse is worse than the other kinds.
Nick passionately believes that the best way for the world to become aware, to educate children, adults and professionals, and to prevent and stop all kinds of undue influence, in and outside of families, is to team up together against them all.  He has also found plenty of rich learning to transfer across from one kind of undue influence (eg cults) to another form (eg in families, in parental alienation). And so that's how you find Nick here in the engine-room of the Open Minds Foundation.
Books by Nick Child
Posts by Nick Child