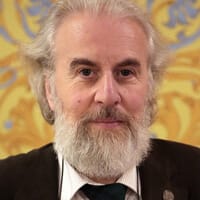 Alexander L. Dvorkin, Ph.D.
Review Board Member
Alexander was born in Moscow in 1955. In March 1977, he emigrated to the US to escape the oppressive Soviet regime. After receiving his Master of Divinity and his PhD in the US, he worked at The Voice of America Radio station, in Washington, D.C., and Radio Liberty, in Munich, Germany. In September 1993, he founded St. Irenaeos of Lyon Religious Studies Center – the first counter-cult organization in Russia. He has worked tirelessly to help those coming out of cults and the families of those still involved, as well as educating the public about the effects of high-control groups.
Alexander supports himself and his family by teaching, but dedicates half of his working time to helping those harmed by cults. He travels regularly throughout Russia and Eastern Europe, running seminars and conferences. Alexander is on the board of the Europe-wide counter-cult agency FECRIS. He is a professor of Church History and Cultic Studies in St. Tikhon's Orthodox University, Moscow, Russia.